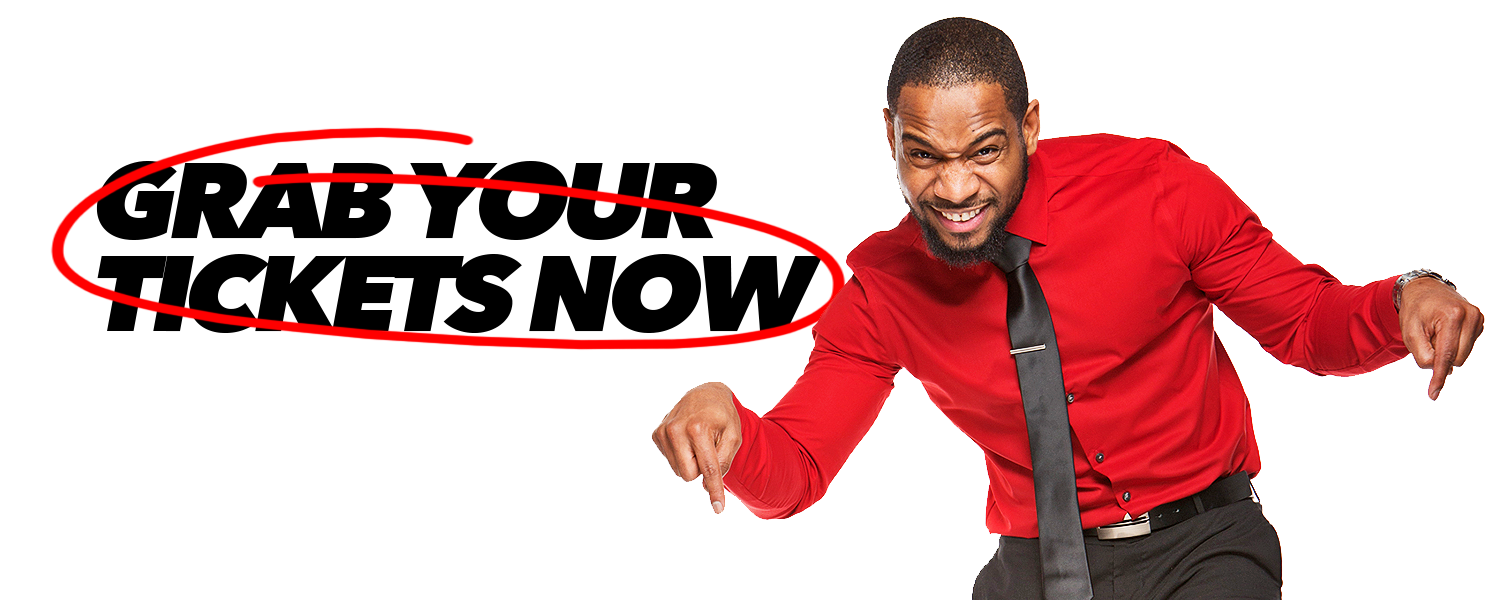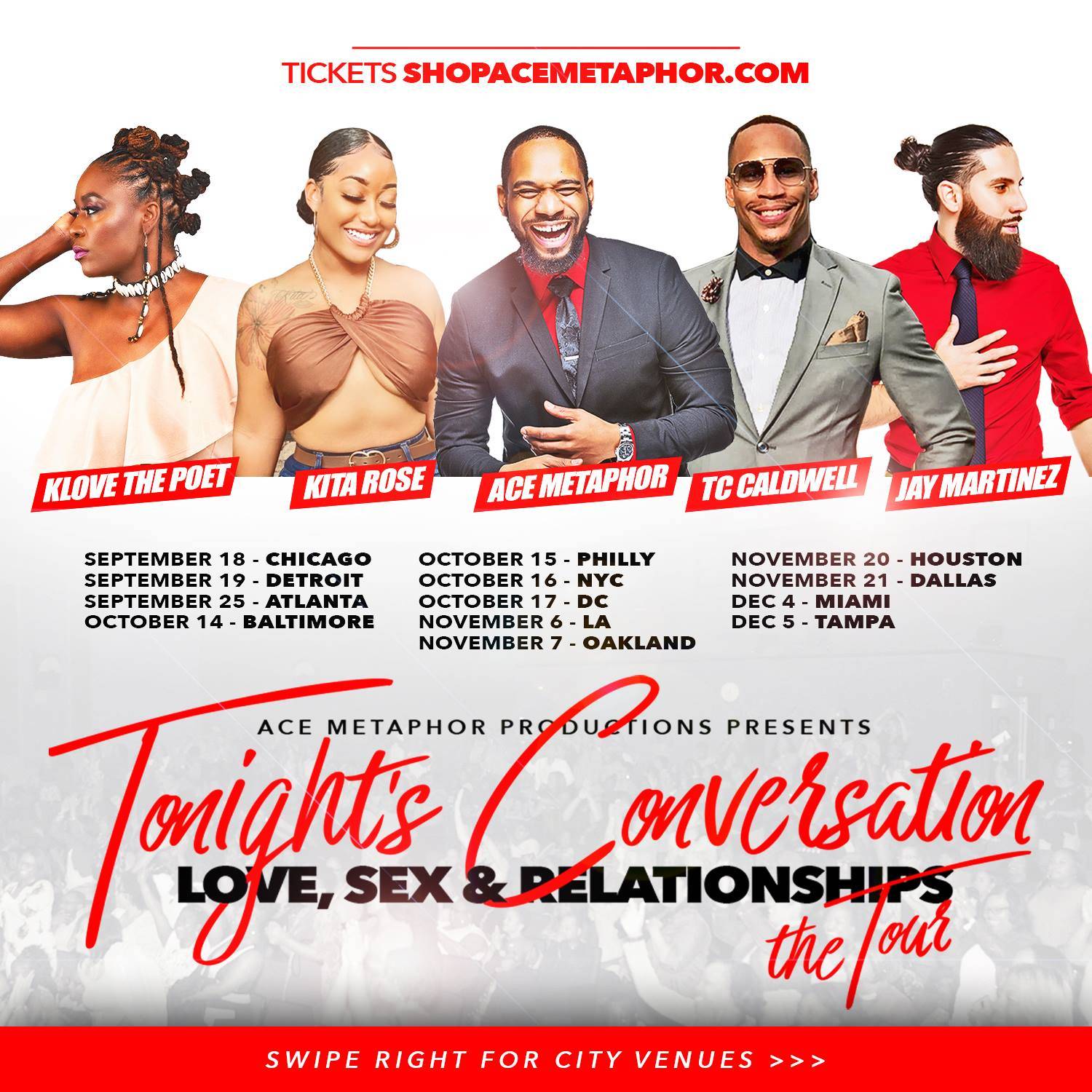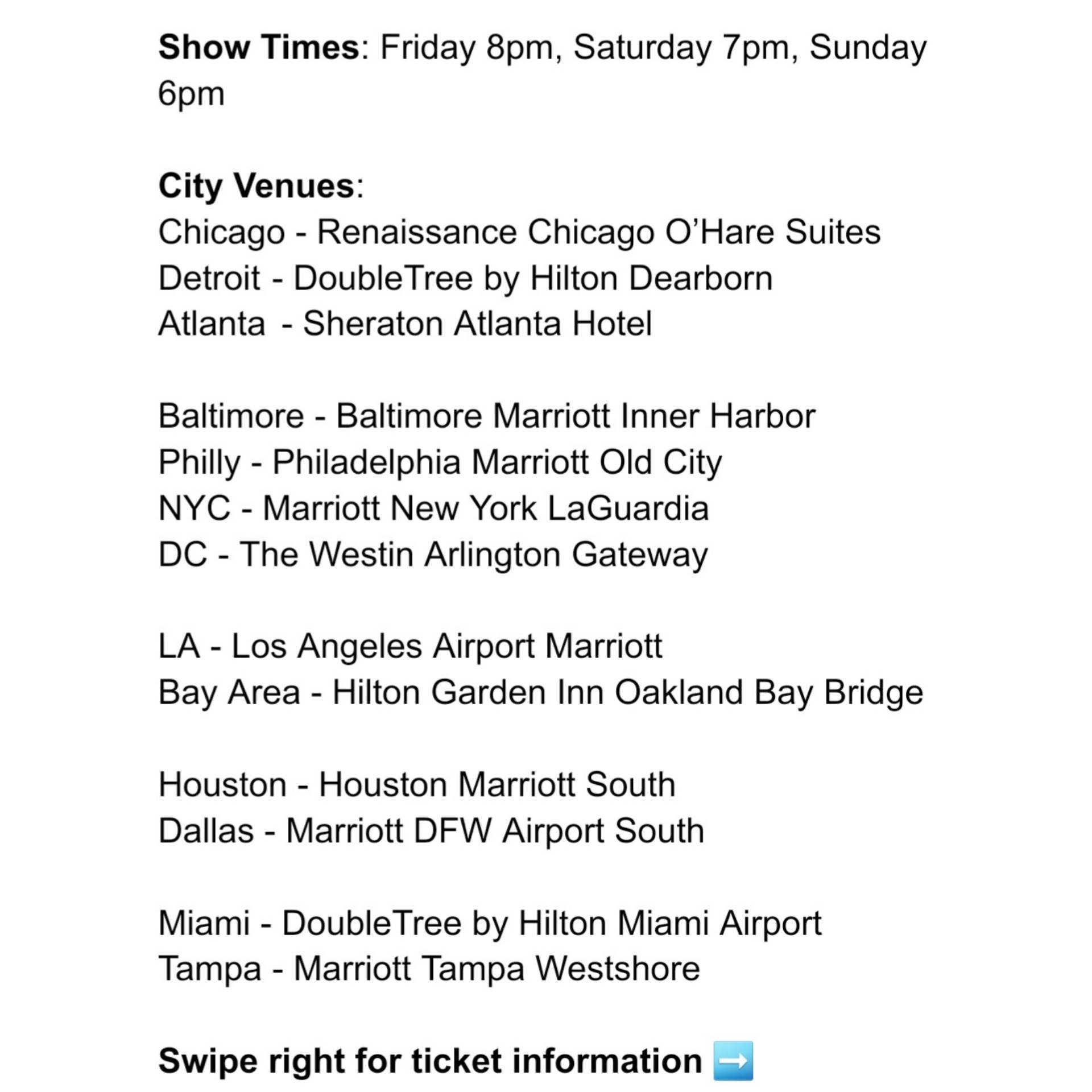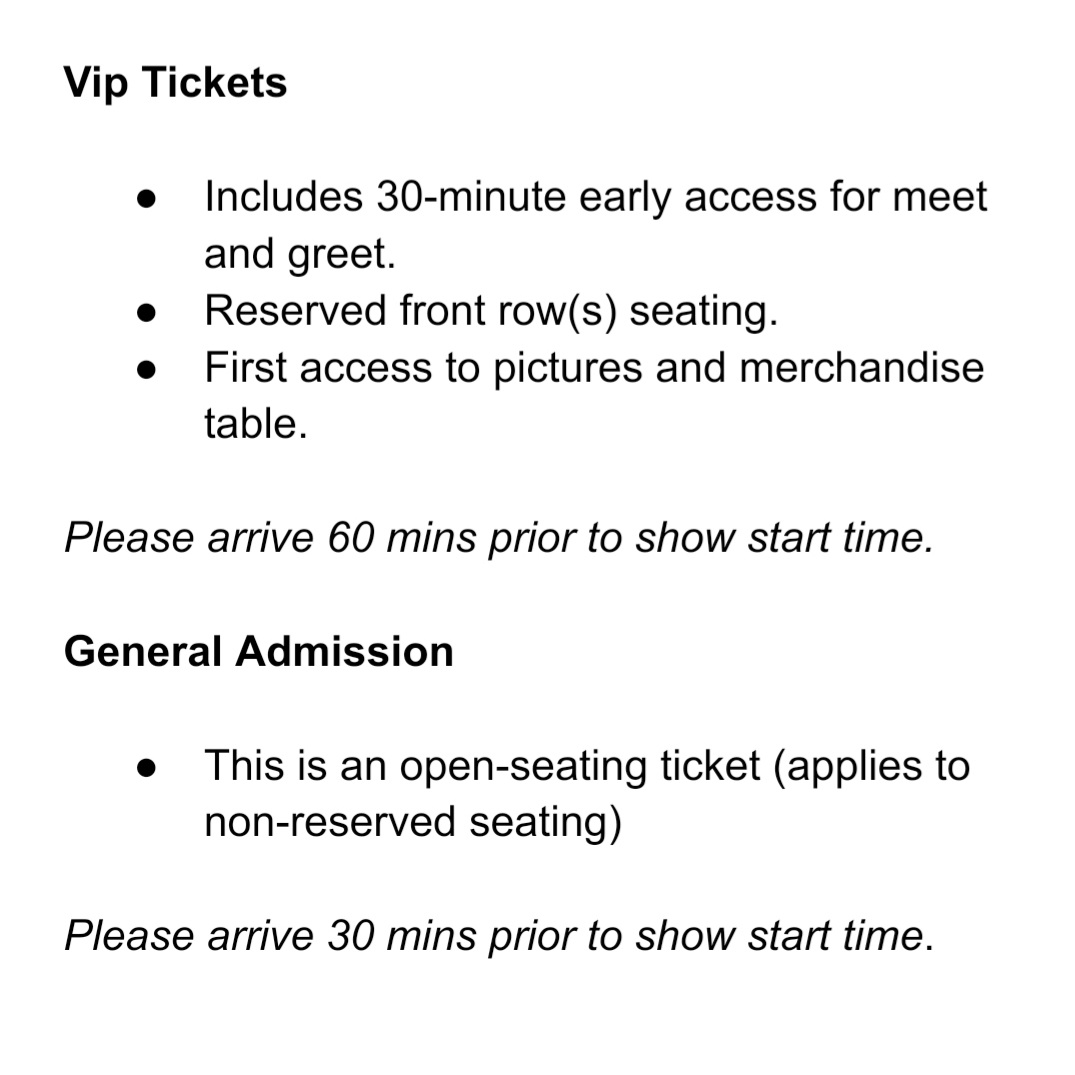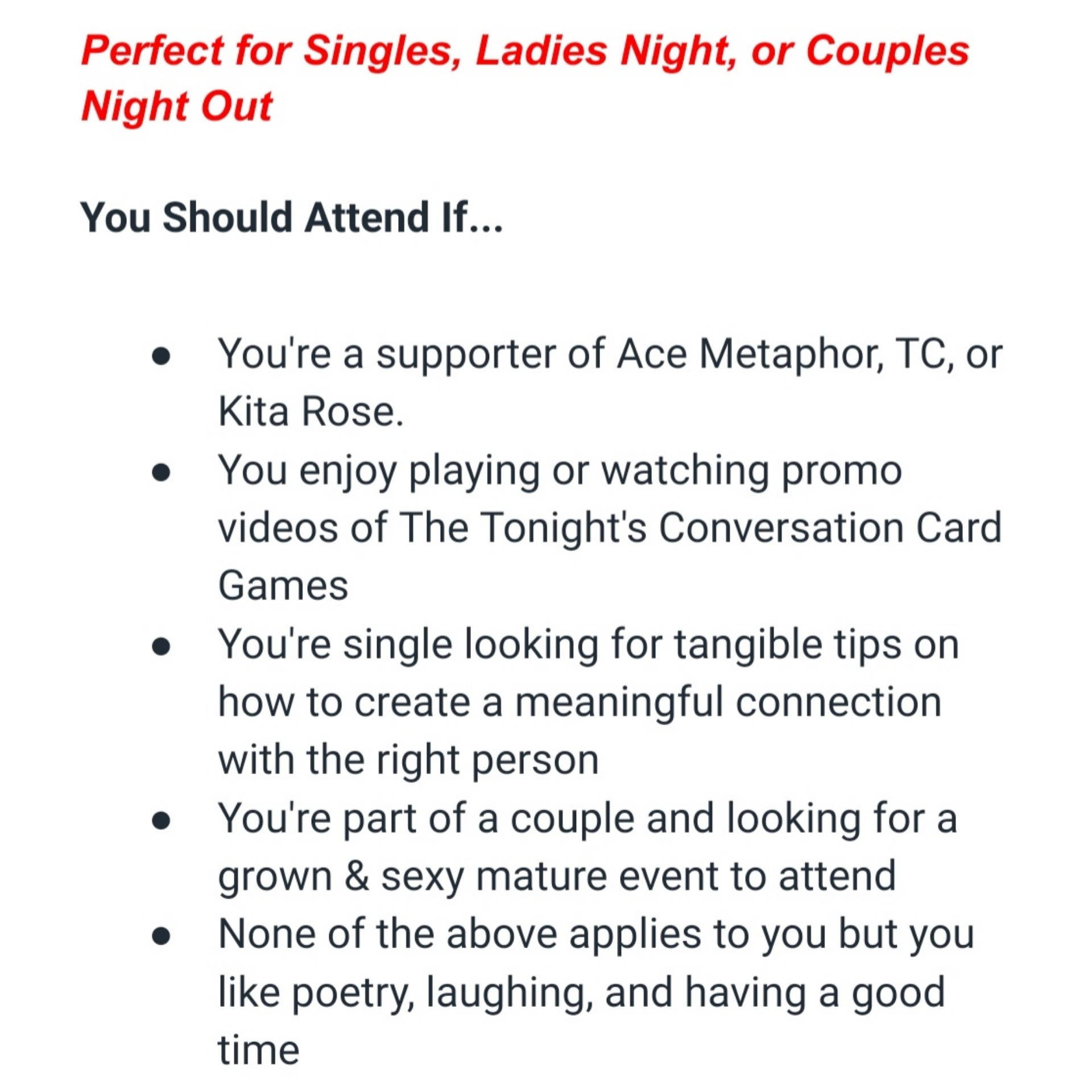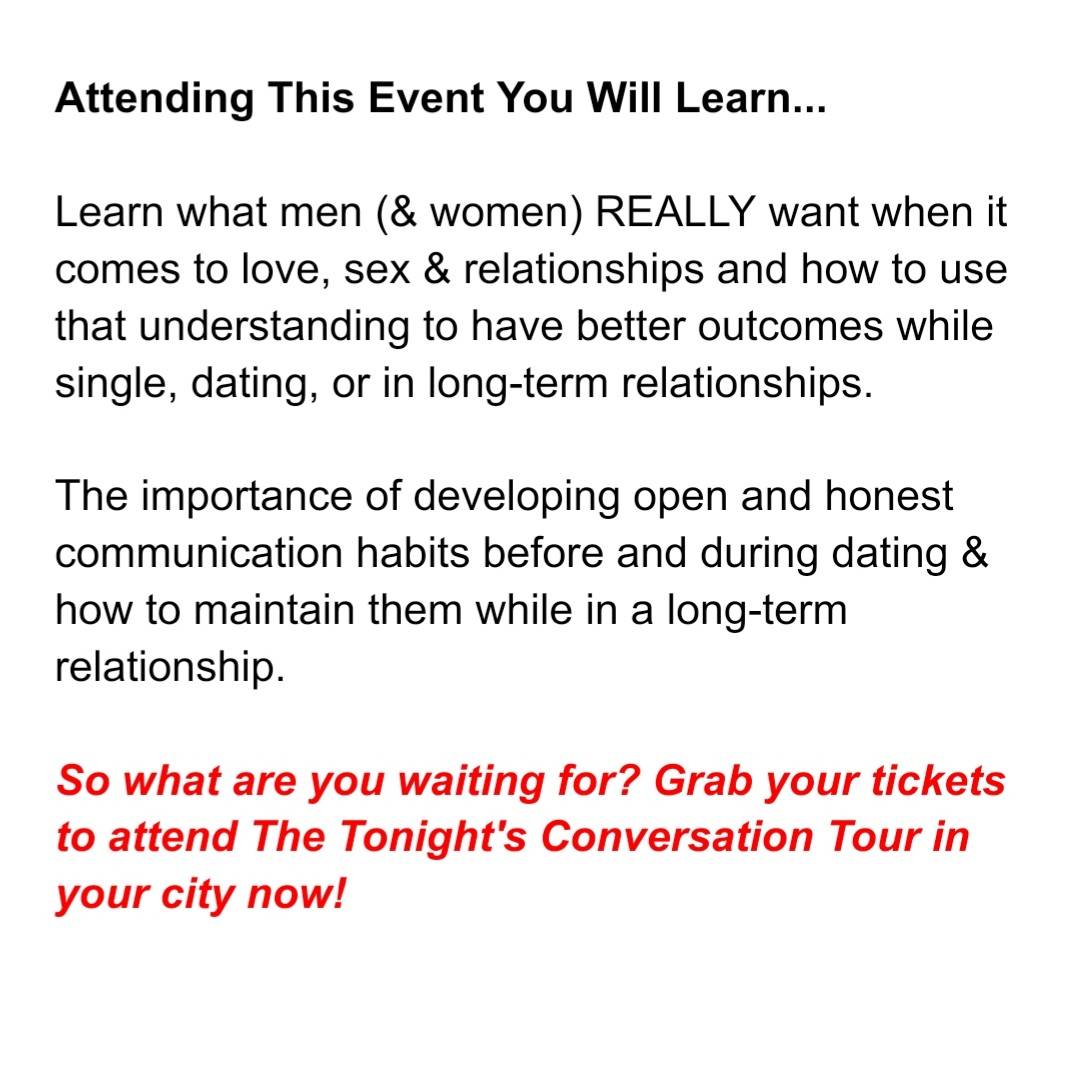 Perfect for Singles, Ladies Night or Couples Night Out
Show times: Friday 8pm, Saturday 7pm, Sunday 6pm. Swipe LEFT for list of venues. VIP TICKETS include 30 min meet & greet 45 mins before the show & VIP seating
Select Your City and Ticket Type Below Then Click Add to Cart.
Grab your tickets while they last! Limited tickets available.
---
It's time to talk about Love, Sex and Relationships! And no, not that small "don't get us closer to understanding each other" talk either. This fall at The Tonight's Conversation Tour we're going to drive DEEP. Let's finally have those MUCH NEEDED tough conversations, in a fun engaging way, that's going help us grow as singles & couples looking alike.
---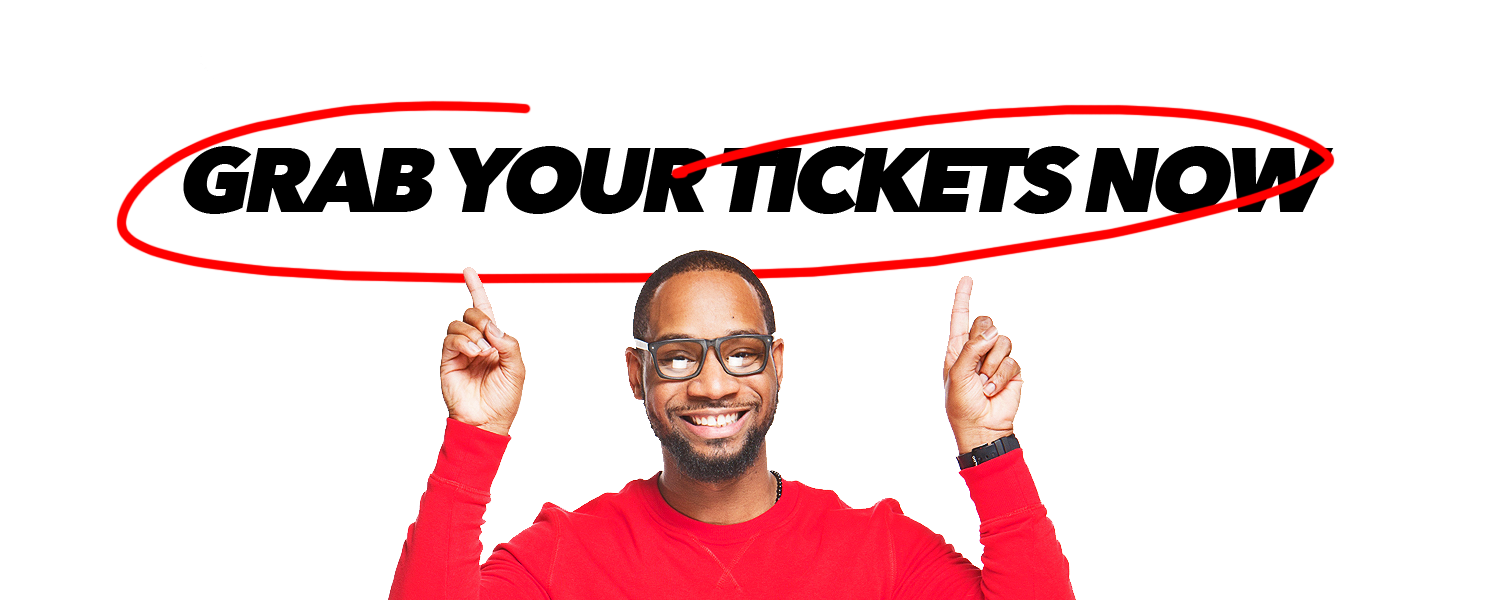 * All State & Local Covid-19 guidelines will be enforced. In the event state or local Covid-19 restrictions prevent show from going on as planned, show line-up and date is subject to change or be rescheduled. All Sales are final. Refunds will only be given if the planned date is NOT able to be rescheduled. Purchasing a ticket is your agreement to waive any and all covid-19 related claims against Ace Metaphor LLC.