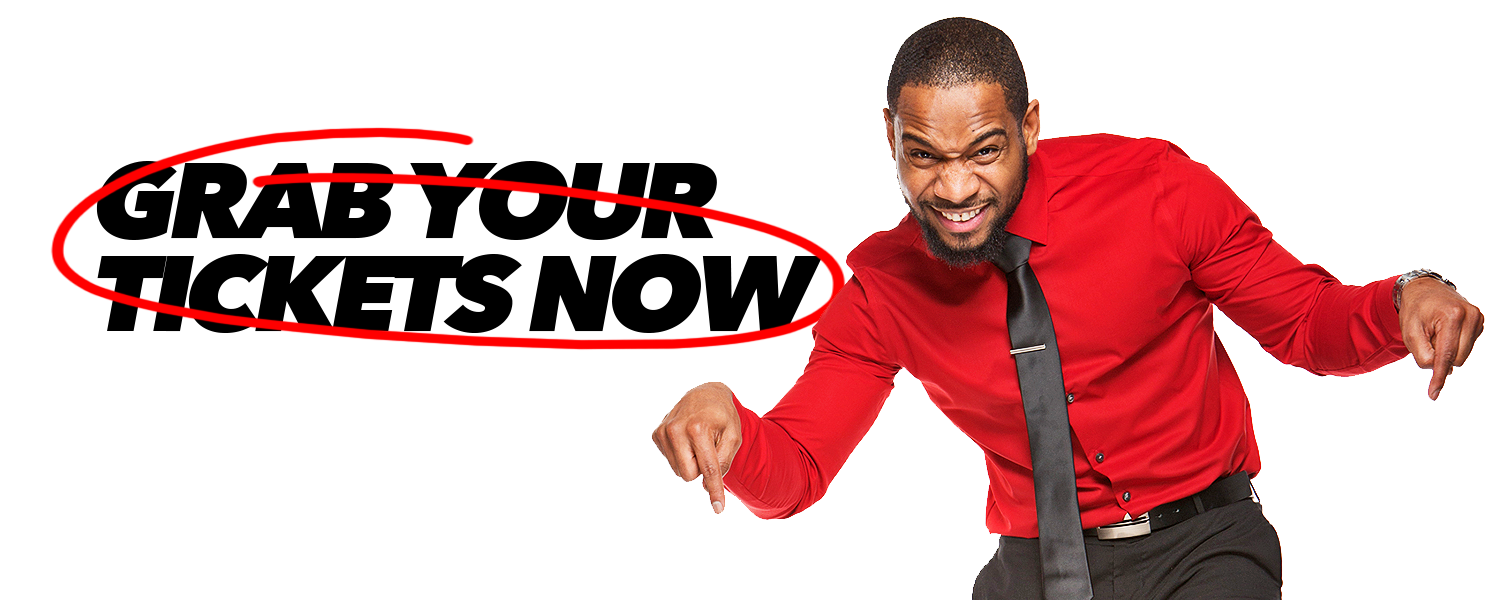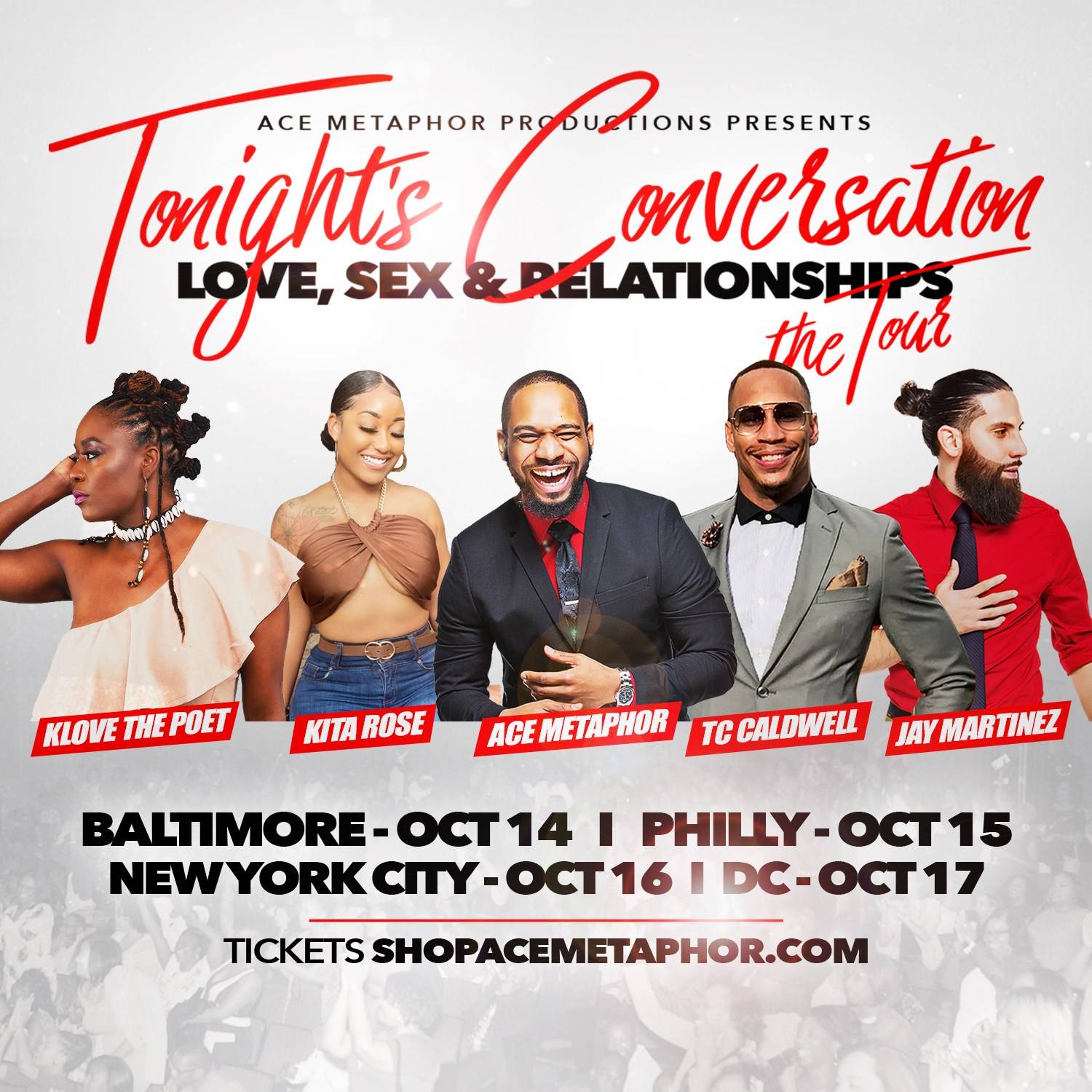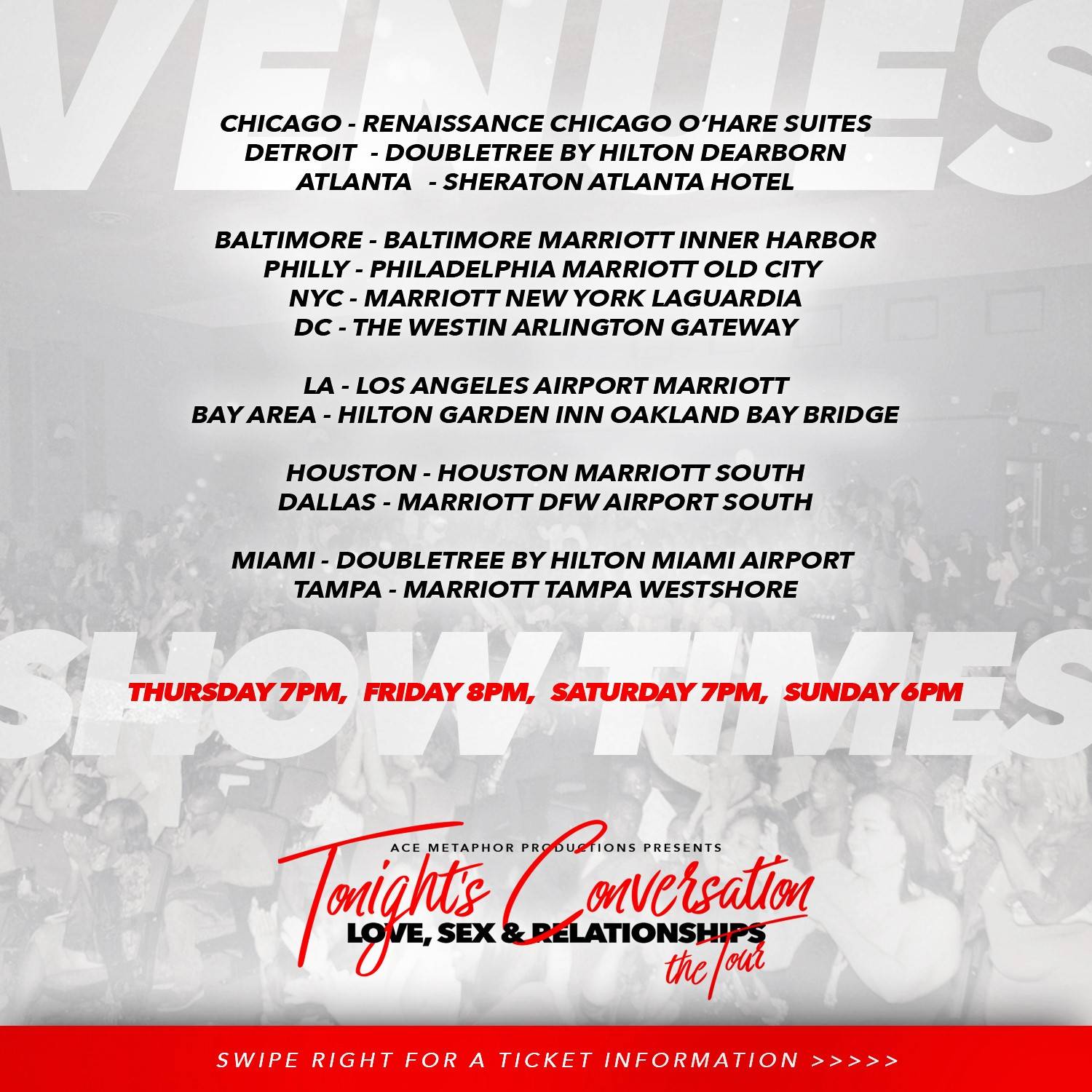 Update (10/10): There are only 12 tickets remaining in Baltimore, 8 in Philly, 10 in NYC, 12 in DC.
Show times: Baltimore 7pm, Philly 8pm, NYC 8pm, DC 6pm. Swipe LEFT for list of venues. VIP TICKETS include 30 min meet & greet 45 mins before the show & VIP seating
Select Your City and Ticket Type Below Then Click Add to Cart.
There are only a FEW tickets remaining to each show. Buy NOW, Pay LATER options available at checkout.
---
It's time to talk about Love, Sex and Relationships! And no, not that small "don't get us closer to understanding each other" talk either. This fall at The Tonight's Conversation Tour we're going to drive DEEP. Let's finally have those MUCH NEEDED tough conversations, in a fun engaging way, that's going help us grow as singles & couples looking alike.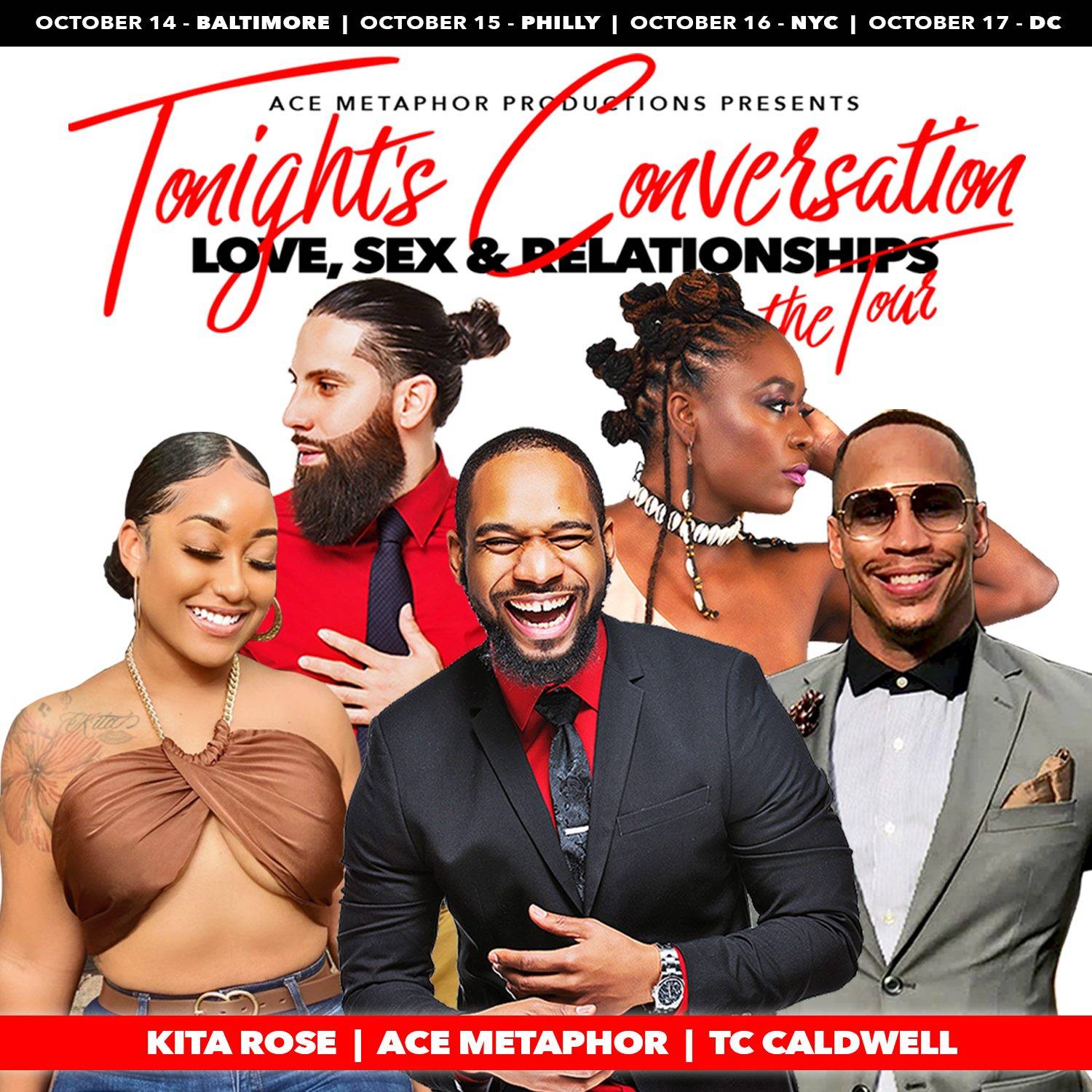 ---